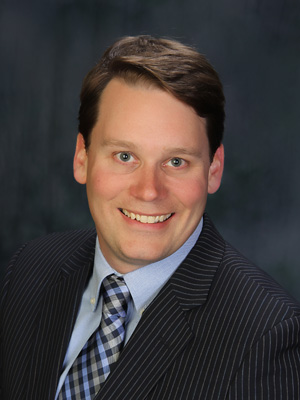 As an entrepreneur and organizational development professional, I acquired FJM in 2014 after working and growing the business as a manufacturer's representative with the company.   Since that time, I've been able to utilize my small business experience and OD background to position the company as a growing regional technology company.
A lifelong NY state resident, I grew up in the Binghamton area and now live with my wife, Katie, and 3 children in the beautiful Finger Lakes region.  We are fortunate to take advantage of the many opportunities Upstate NY has for outdoor adventures and an active lifestyle.  We are particularly fond of the communities in and around the Finger Lakes  where I enjoy participating in my children's many activities and events.  When not working or with family, I enjoy performing with local musicians in the area on banjo and guitar, fly fishing, and rooting for the Mets, Sabres, Bills and Syracuse!
I am passionate about connecting with new people and ideas and stay active in professional networking and industry groups, including the Electronics Representatives Association (ERA) and the Surface Mount Technology Association (SMTA).
Curtis Levermore comes to FJM with a variety of sales and sales management experience in both distribution and manufacturing.  He has sold into the industrial, commercial, OEM, and contractor marketplace throughout New York State and beyond.
Originally from New Jersey, Curtis has resided in the Rochester area since 1986. He and his wife have raised 3 beautiful children, all of which are currently attending college to complete their undergraduate or graduate degrees. An active triathlete since 2009, Curtis participates in many local events, mostly competing as a "Clydesdale" in Olympic distance competitions in the Rochester and Finger Lakes area.
Curtis prides himself on helping people meet challenges, work more efficiently, and improve their opportunity to be successful.  He looks forward to growing new relationships and supporting customers based in New York State to help our economy become more vibrant.
Scott Latvalla joins FJM with over 20 years technical sales experience in most major markets.  He has an engineering and business background.  For most of his career he has worked for manufacturing companies in sales, business development and management.  He is also a member of the SPE, Society of Plastics Engineers.
He and his wife of over 25 years live in the beautiful Berkshires in western Massachusetts, just a few miles from the New York state line.  Their 2 children are attending college, making them almost empty nesters.  Both enjoy year round outdoor activities, as well as the local cultural attractions.
Katie Gleason joined FJM in the role of Office Manager in 2016.  Her background includes experience as a medical practice office manager as well as a high school English teacher so is well suited to the administrative and developmental roles that FJM needs as a growing business.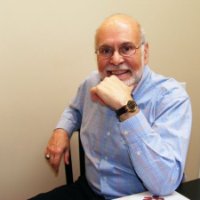 Frank Muto (retired) remains connected to FJM as an advisor, consultant and mentor.  He maintains and participates in strong industry relationships, enjoying the opportunity to give back to the professional community that sustained his successful career in electronic sales.  Active with SCORE and other community organizations, Frank continues to learn, grow and challenge himself while helping others to achieve their goals.  Frank and Marla are enjoying more extensive travel and are particularly fond of the Pacific Northwest and Hilton Head areas.